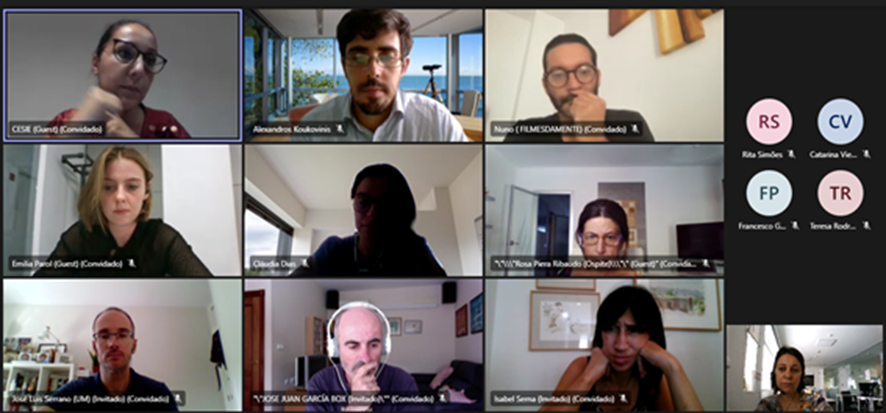 29 Sep

📣 ON SEPTEMBER 23 THE OUROUTE PARTERSHIP HAD AN ONLINE MEETING!

The ouRoute partnership had an online meeting to discuss the current project situation. At this meeting, the partnership specifically discussed the implementation of the Cultural Heritage week! The meeting was very productive!

Keep tuned to know more!
For more information on this initiative, partners and planned activities, please contact Alexandros Koukovinis ([email protected]usiness), Cláudia Dias ([email protected]) and Sara Correia ([email protected])
Consortium: INOVA+, Casa do Professor, Câmara Municipal de Braga, Filmesdamente (Portugal), CESIE, Istituto Istruzione Secondaria Superiore Alessandro Volta, Comune di Palermo (Itália), Universidad de Murcia, Felipe de Bordon, Ayuntamento de Ceutí (Espanha); INnCREASE (Polónia).