23 Mar

Video editing tour around the city 🎥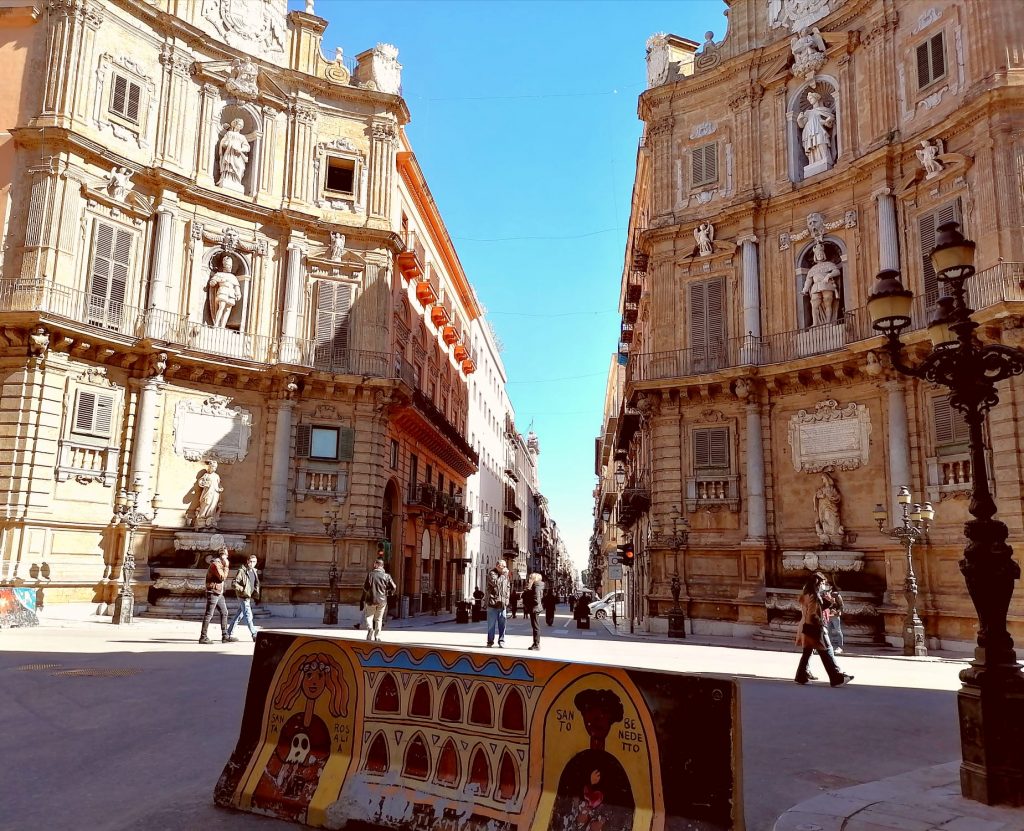 Recording video around the city it's a very good opportunity for ouRoute students to rediscover the cultural heritage of the place they live in now capable of maintaining a lively hub.
The pandemic didn't stop students' curiosity and the desire to be together and explore the beauties of our city. The students from the Istituto di Istruzione Secondaria Superiore A. Volta in Palermo (Italy) are currently involved in making some videos and photos outdoors on the streets of Palermo. Starting from Piazza Quattro Canti, better known as the "Theater of the City",ouRoute students will retrace the two main roads of Palermo, rediscovering the architectural beauty of the buildings and the fountains. The videos will then be uploaded in the ouRoute hub: https://hub.ouroute.eu/ to participate in the video contest with students from Spain and Portugal. We strongly support and reward the creativity of our students and their desire to feel active citizens and cultural ambassadors "ouRouters" of our cities!
For more information on this initiative, partners and planned activities, please contact Alexandros Koukovinis (

[email protected]

) and Maria Macedo (

[email protected]

)
Consortium: INOVA+, Casa do Professor, Câmara Municipal de Braga, Filmesdamente (Portugal), CESIE, Istituto Istruzione Secondaria Superiore Alessandro Volta, Comune di Palermo (Itália), Universidad de Murcia, Felipe de Bordon, Ayuntamento de Ceutí (Espanha); INnCREASE (Polónia).